Eunice Belmares
Office Manager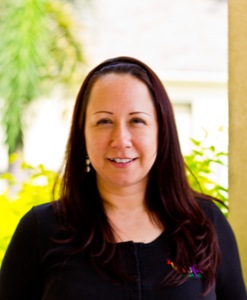 I witnessed Hope Therapy Center move from the pregnancy of a dream to the birth of a reality. It was a wonderful. For the first two weeks of operation, it was Beckie, Michelle and I sitting on Beckie's living room floor scrambling to find a location for the clinic, contacting parents and getting referrals to doctors.
We laughed constantly as excitement and anticipation filled the air, because we knew that very soon the children and families of the RGV who had been affected by hearing loss would have their very own specialized therapy clinic to call a second home.
I am very familiar with Beckie and Michelle's strong work ethic, conscientious patient care and high level of integrity. It's no wonder I have so much faith in Hope.
As office manager, my biggest joy is being the first face parents see when they arrive at Hope. I welcome them with open arms, answer any inquiries and provide them with information to community resources. To be honest, I enjoy my job so much that I forget I'm even working.
My list of responsibilities can take up the entire page but I love performing every single one of them. To name a few, I assist parents and caregivers with Medicaid, insurance coverage inquiries and paperwork. I also tend to front office operations, completing referral processes, contacting insurance companies and logging assessments.